Rooms in dormitory
Rooms are offered - during summer from ca. june 1st - august 15th
If you plan to stay in Hamar during the summer, we can recommend our dormitory rooms for a reasonable price. (Used as student rooms in school season.) They are bright and cozy with bed(s), wash basin, closet, and small table + chair(s). Access to common living room with comfortable sofas and seating area. All these rooms have access to shared bathroom with shower/ toilet. Some rooms with a spectacular view. Hedmarktoppen also offers entrance to terrace with a spectacular view of Hamar and the surroundings.
Rooms have ready made beds (linen/ covers incl.) Breakfast is also included (served from buffét or on premade breakfast plate, depending on number of guests visiting)
Free wifi in common areas, free parking for room guests on site.
Notice! No dogs or cats allowed in rooms.
Check-in: kl.15.00 - kl.22.30
Check-out: kl.08.00 - kl.12.00
Prices (pr. night):
Single room, with shared bathroom/toilet,
breakfast included
From NOK 530,- to NOK 620,-
Double room, with shared bathroom/toilet,
breakfast included
From NOK 845,- to NOK 990,-

Dobbeltrom with extra bed/ mattress;
From NOK 970,- (for 3 persons)

---
Enkeltrom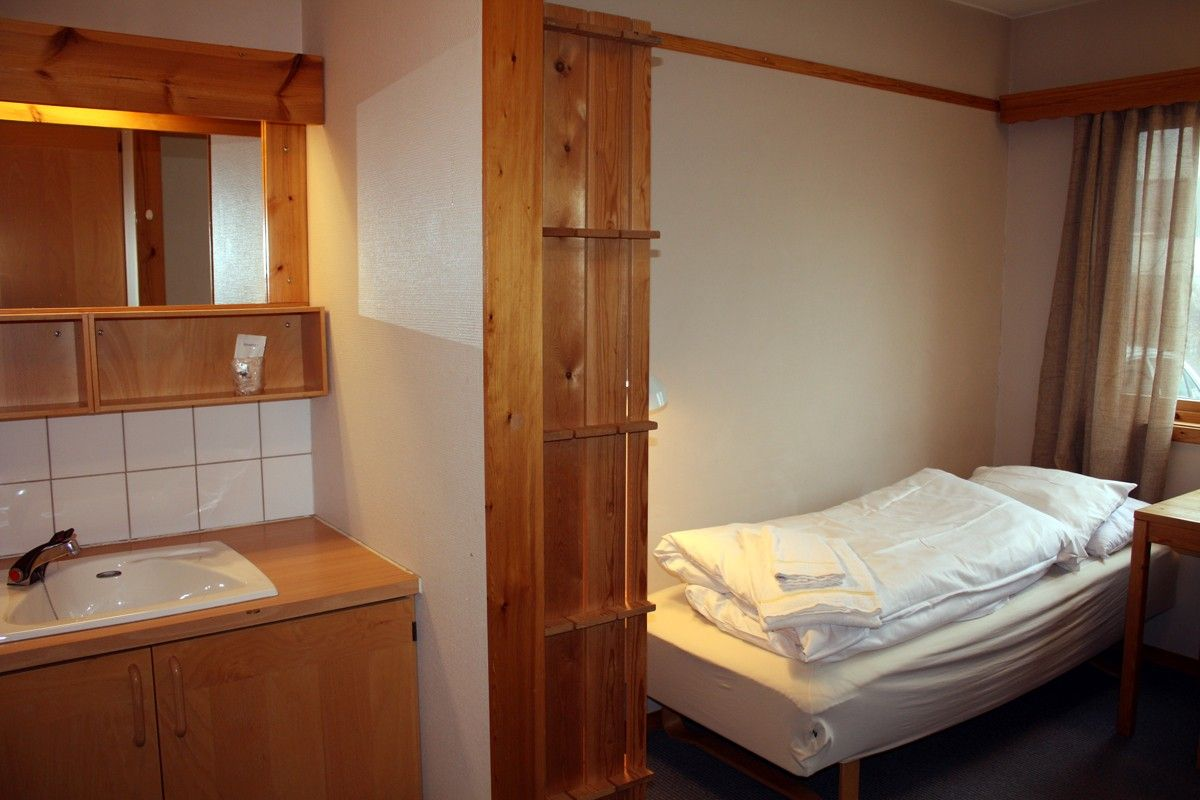 Enkeltrom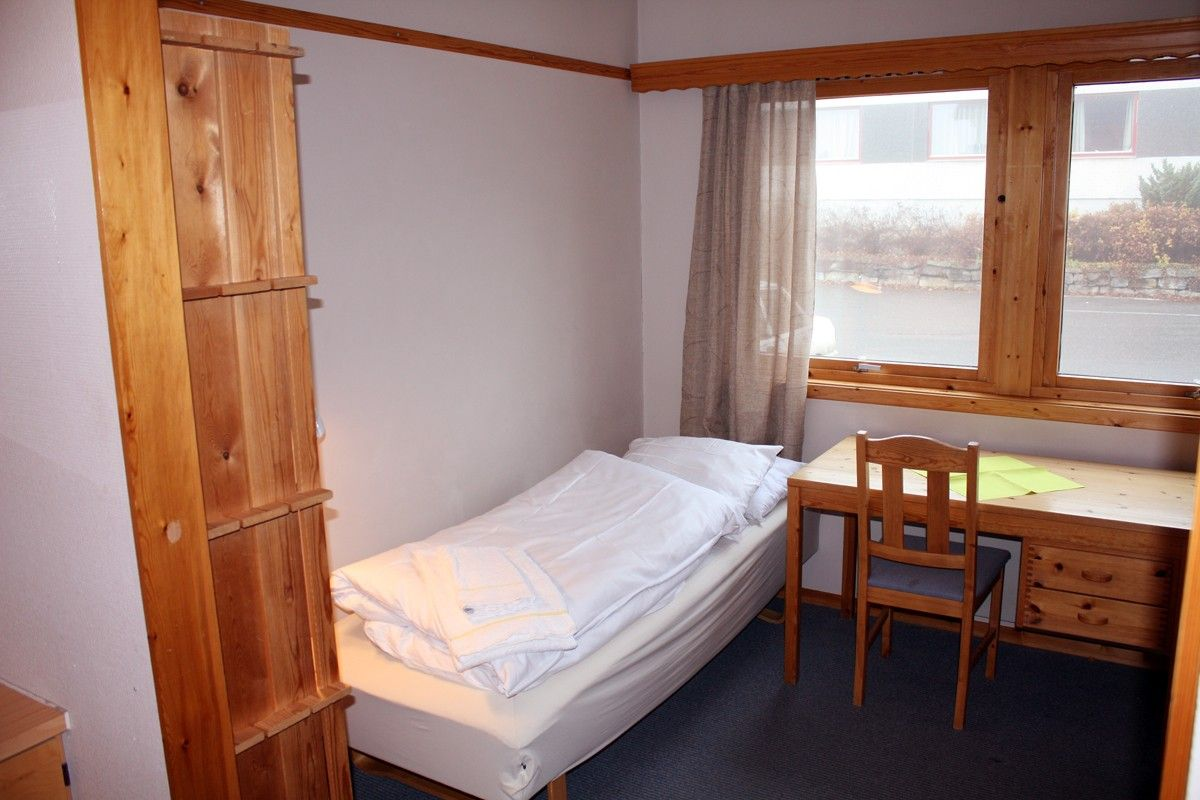 Enkeltrom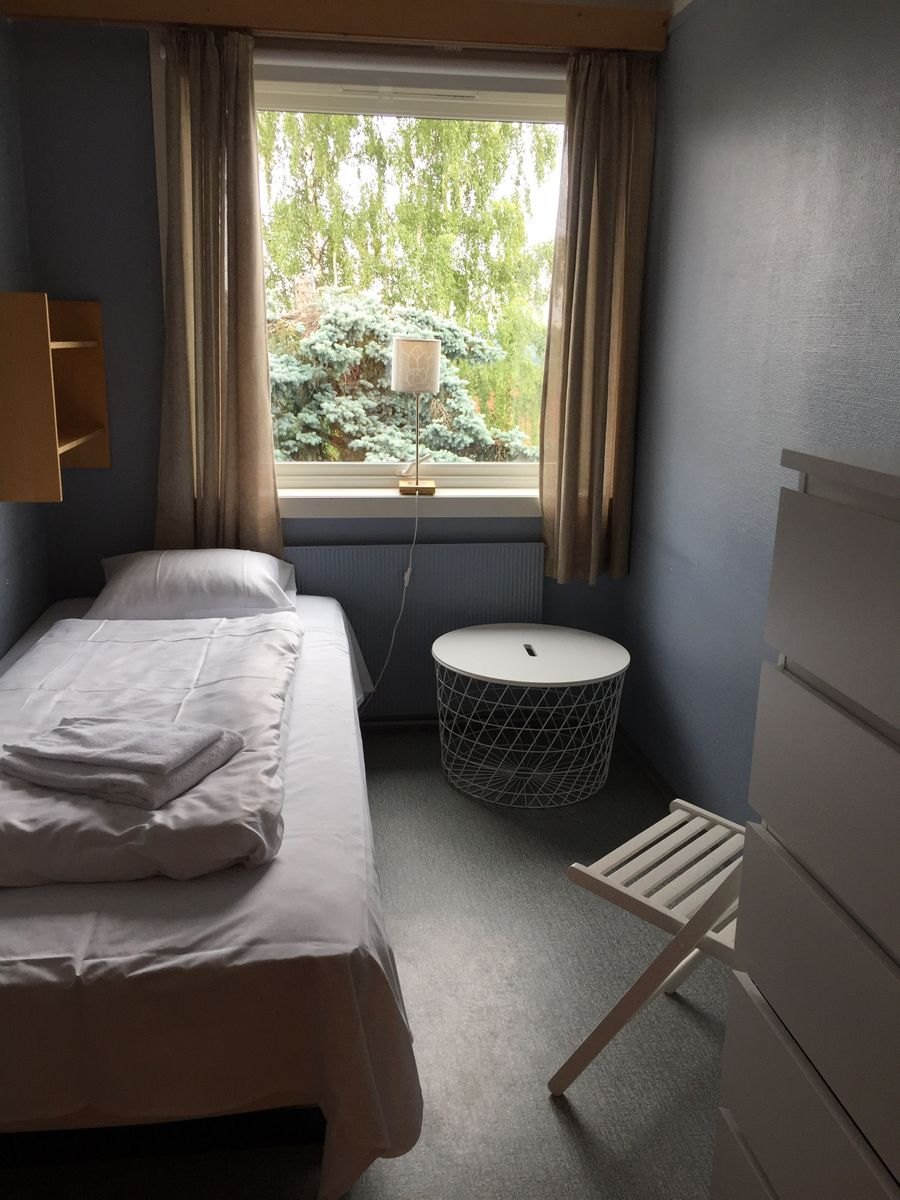 Et av våre internat; hovedbygget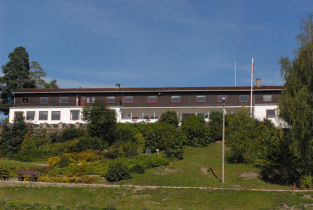 Dobbeltrom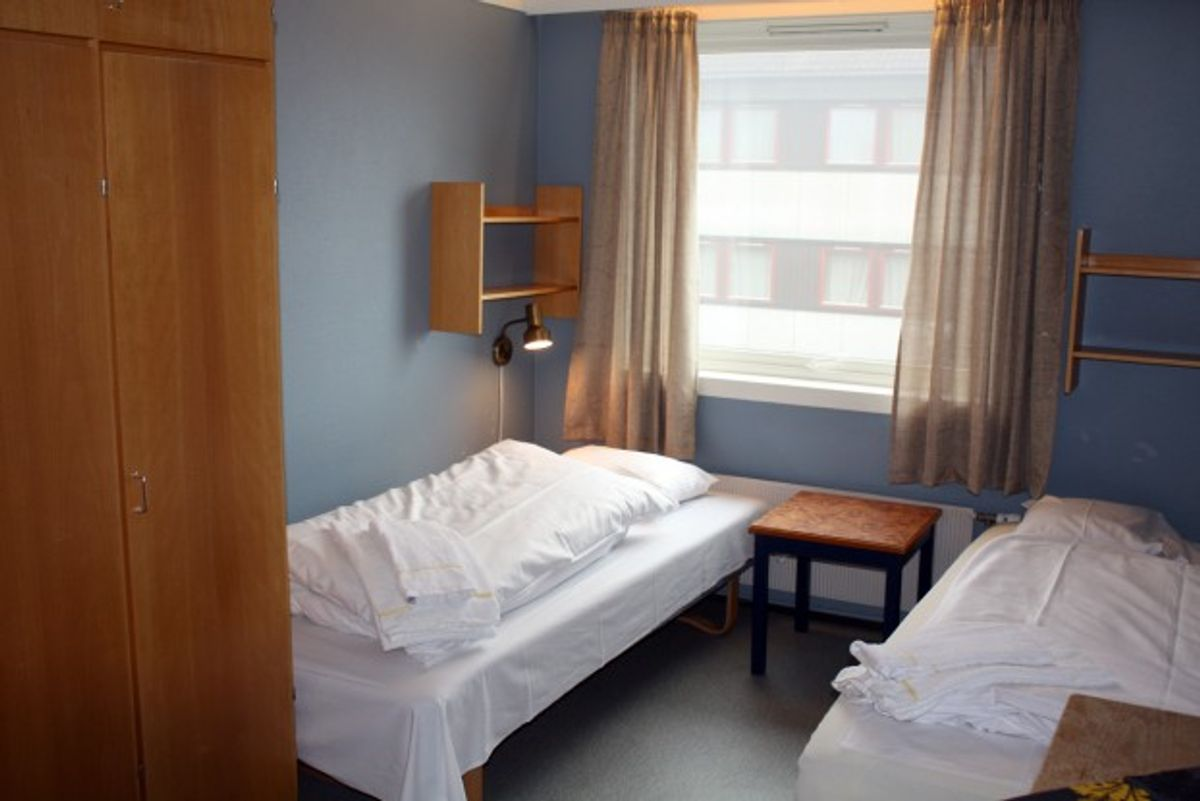 Dobbeltrom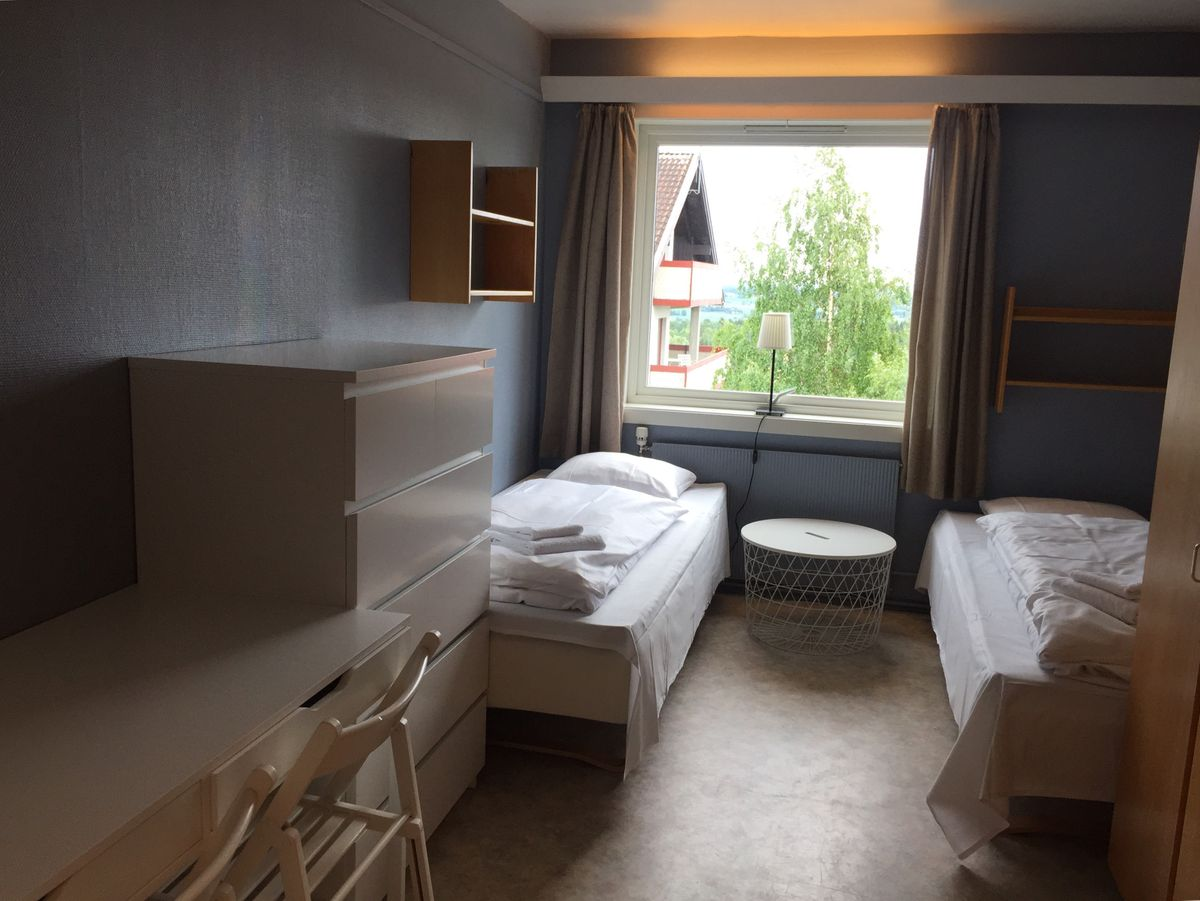 Dobbeltrom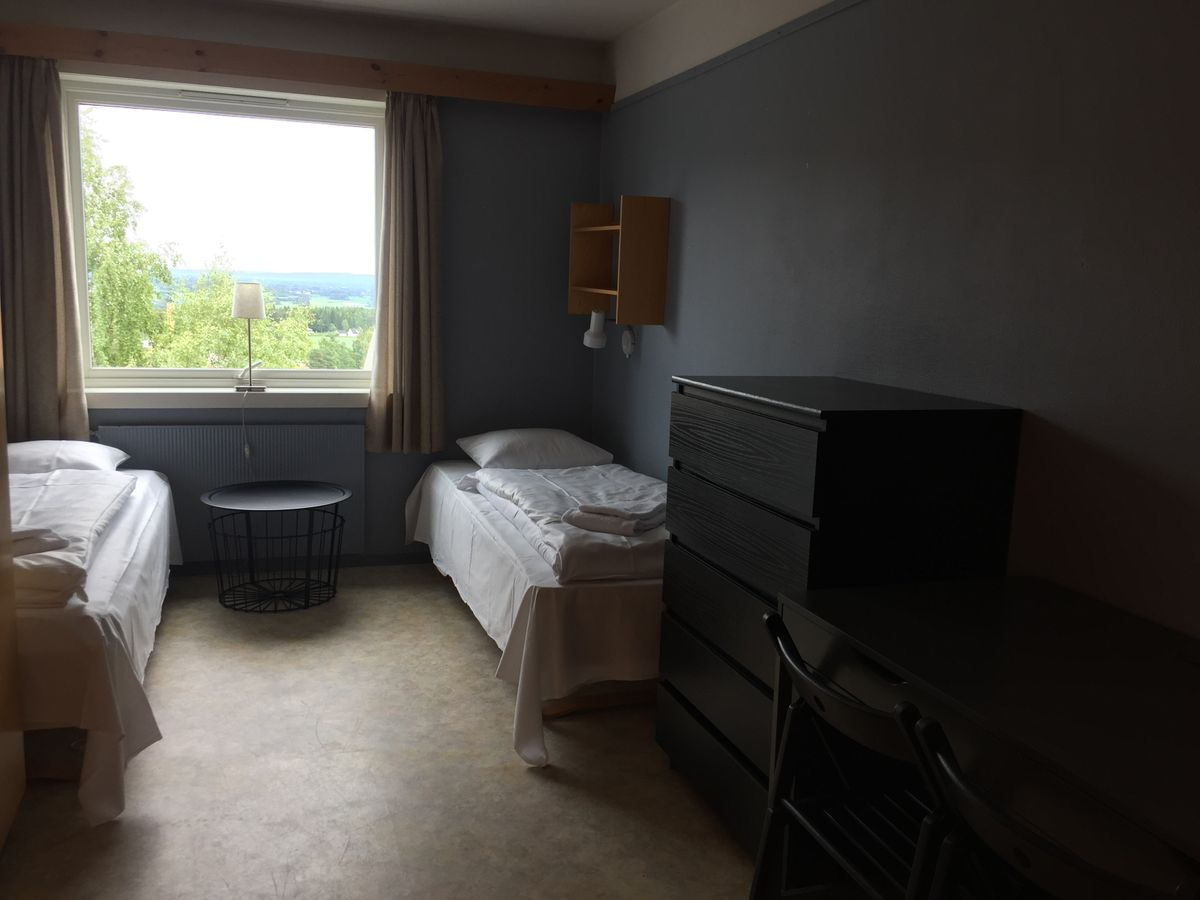 Dobbeltrom